What is Florist's Choice?
Florist's Choice simply means putting yourself in the hands of the professionals and letting us do what we do best (and what we love!). We'll get straight to work selecting the freshest flowers, the varieties that complement each other, and the textures and shades that showcase everything to best effect. Then we use our creative flair, plus a dash of floristry magic, to bring your truly unique gift to life. Just sit back and let us do a great job for you.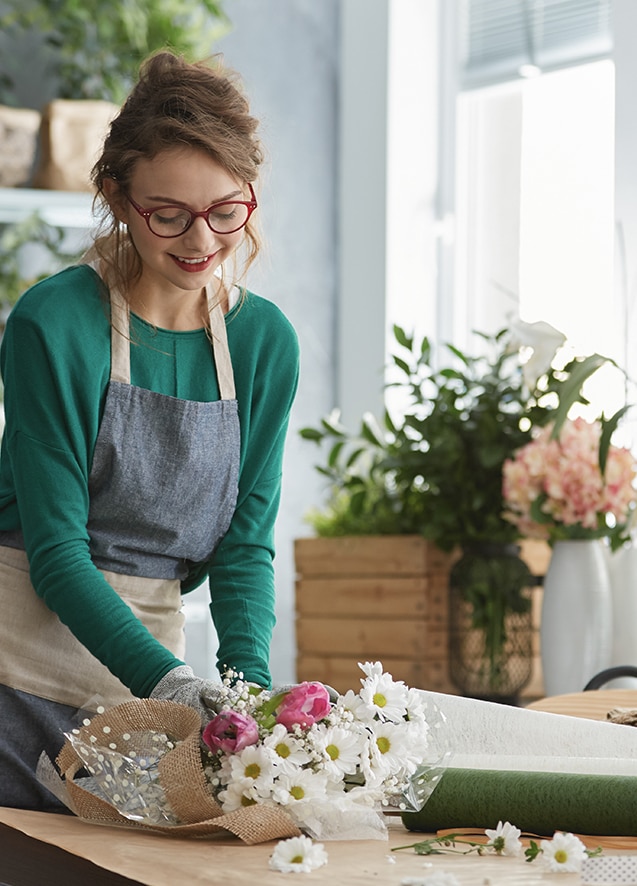 5 simple steps
1.

Tell us if the gift is for a special occasion such as a birthday or anniversary.

2.

Choose whether you want to send a bouquet, arrangement or other gift option – you can see all the choices below.

3.

Let us know if you prefer neutral colours, brights or pastel shades – or we can surprise you if you wish.

4.

Decide how much you would like to spend.

5.

We'll do the rest, choosing the very best stems from our fresh flower selection to create a stunning gift.
Order Now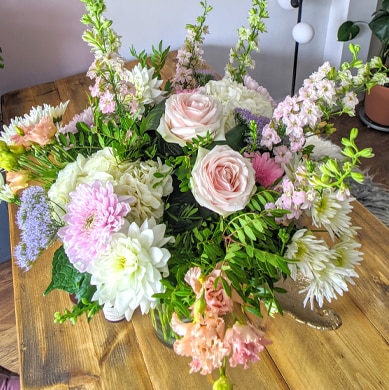 This was the best of both worlds. Even though I couldn't actually visit the florist and be guided by them as I would normally do – I knew I would be in safe hands with Florist's Choice. And I was right!
Lots of gift options
We offer many possibilities from classic hand-tied bouquets to chic floral arrangements or even something a little different.
Classic hand-tied bouquet

You know when you watch a florist select individual stems one by one and spiral them into a perfectly balanced bouquet? That's what we mean by hand-tied.

A beautiful vase of flowers

Here we create a hand-tied bouquet and then arrange it carefully in a stylish vase. The beauty of this gift is that it can be displayed instantly. Your recipient won't have to do a thing - and they get to keep the vase too.

A stylish floral arrangement

This is a more formal gift option that is also ready to display the moment it arrives. We carefully arrange a selection of fresh flowers using floral foam and a classic floral container to showcase everything beautifully.

A cute hat box of blooms

This popular option is also a floral arrangement, but this time the flowers are displayed in a pretty hatbox. This is an eye-catching way to present fresh flowers and the hatbox can be reused afterwards to keep other special bits and bobs in.

A pretty gift box

Why not opt for an individually created hand-tied bouquet, presented in an environmentally friendly gift box? Not only does it look great, your recipient can recycle the box afterwards too.

Lily-free means worry-free

The bright orange pollen and the distinctive scent of lilies means that many people either love or loathe them. They should be avoided for cat-owners too as they are poisonous to our feline friends. If it's a concern, just opt for a lily-free gift. Panic over!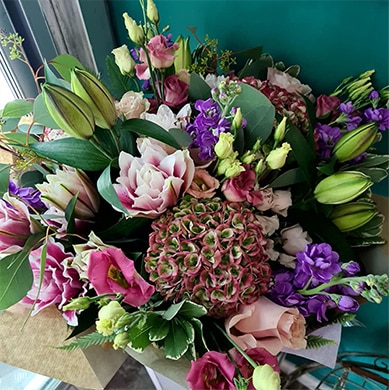 I'm so glad I went for Florist's Choice because the result was a fantastic bouquet of super-fresh seasonal flowers that lasted ages. My mum was delighted with them.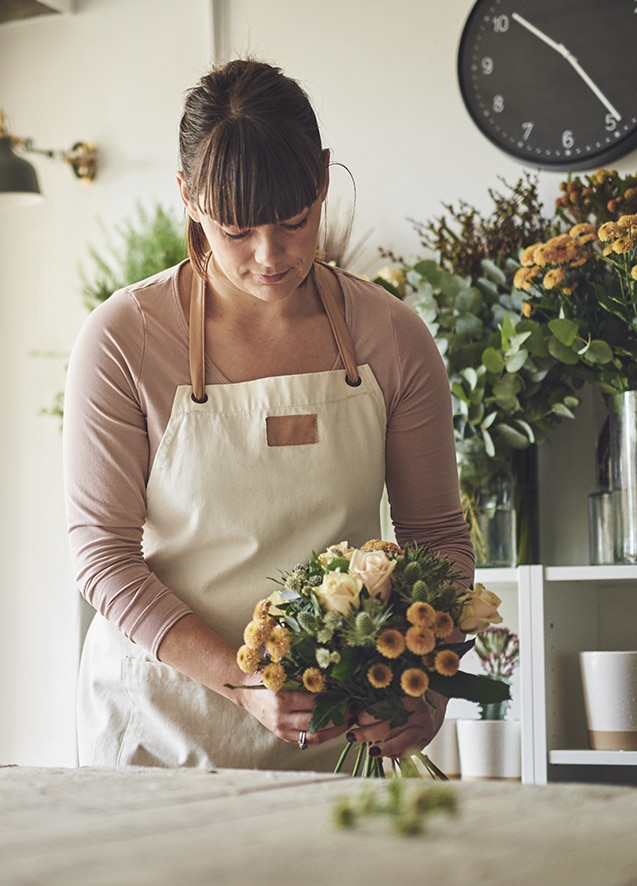 Why Florist's Choice makes sense
We love welcoming our customers in person to enjoy the colours and scents of our florist shop whilst we make up their gift – but we also wanted to ensure that when ordering online, you still felt the confidence that comes from being in the safe hands of a skilled florist. And that's why we thought of Florist's Choice! In essence, we use all our floristry knowhow and creative flair to create a unique gift from the most beautiful fresh flowers available. In turn, you can sit back and trust us to do an excellent job for your special someone – just as you would if you came in person. Perfect!
Order Now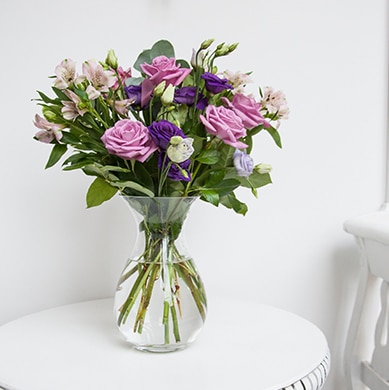 I'll definitely go for Florist's Choice again. I picked the vase and asked for pastel shades and the end result was even better than I was expecting. Thank you!
Put your trust in us to create something wonderful,
you're in safe hands!